Religious School Aide Needed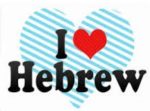 Sunday mornings during the school year, 9:30am-12:00pm
Are you experienced working with children in grades 5-7? We are looking for a teacher's aide on Sunday mornings during the coming school year at Temple Etz Chaim in Franklin.
Candidate must be able to support the classroom teacher, conduct discussions with a group of children, and support individual children. If interested, please email Hana Berman with your contact information.
Looking forward to hearing from you!
Rosh Hashanah Honey Greeting Fundraiser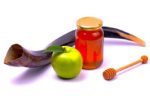 Temple Etz Chaim Sisterhood is proud to present, once again, our TEC Community-Wide Rosh Hashanah Greeting Project. All money raised goes back to the temple. Last year we raised over $5,000 between the Rosh Hashanah and the Purim fundraiser.
Here's how it works:
You can participate in sending a thoughtful greeting card, a small jar of local honey from Franklin Honey, and a bag of dried apple snacks to anyone on our TEC membership list AND to your friends and family outside our temple community.
If you can't find your email with your personal log in code or have any questions please contact Margot Rivelis.
All orders must be placed by Thursday, August 16th by 11:00 pm.
Brotherhood Spirits & Cigars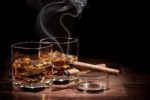 July 21, 2018 6pm at 107 Pine Ridge Drive, Franklin
How does enjoying your favorite hops (or mash or your favorite beverage) & cigars around a fire pit with good tunes and the guys from the TEC Brotherhood sound? Pretty good, huh?
Well, Jonathan has graciously agreed to host this year's Cigar, Beer and Scotch event. We ask that you bring your favorite beer/ale or scotch to sample/share or any other preferred beverage that you want to bring. Weather permitting, we may also smoke by the fire pit & swim (must bring your own swim suit).
Please RSVP by 7/18.
Support Our Temple
Amazon Smile

AmazonSmile is a simple and automatic way for you to support TEC every time you shop, at no cost to you. When you shop at smile.amazon.com, you'll find the exact same shopping experience as Amazon.com, with the added bonus that Amazon will donate a portion of the purchase price to TEC.  It's simple to do. When shopping on Amazon, go to smile.amazon.com and choose "Temple Etz Chaim" (of Franklin, MA) as your charitable organization.
Cartridge Recycling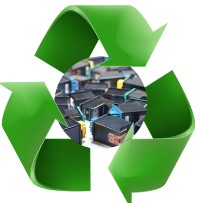 Don't throw away those empty ink and toner cartridges. Drop them off in the bin at temple and let us recycle them. We earn $$$ for each recycled cartridge.
Cardboard Recycling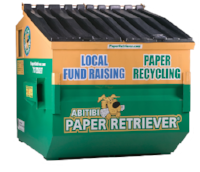 TEC has a new recycling program that will earn us $$$. American Paper Recycling is a program that not only helps with our recycling efforts but also earns us money. Drop off your paper/cardboard in the recycling bin outside our temple building. Questions? Contact Adrianne.